Kuranda Day Tours
Visit the beautiful Village of Kuranda, nestled amongst pristine World Heritage Listed Rainforest. The Kuranda Scenic Railway is a must-do experience, and it's one of the most unique rail journeys in Australia. The journey from Cairns to Kuranda offers stunning views of the surrounding mountains, passes spectacular waterfalls and enters the Barron Gorge. The journey includes an English commentary companion, the history of the railway's construction and a map.
Skyrail Rainforest Cableway is a 7.5-kilometre scenic tourist cableway running above the Barron Gorge National Park in the Wet Tropics of Queensland's World Heritage Area in Australia. It operates from the Smithfield terminal in Cairns to the Kuranda terminal.
Skyrail does not operate on the following dates due to maintenance
28th November and 25th December 2022
Monday 8th – Sunday 21st May 2023 inclusive
Kuranda Scenic Train is not operating due to maintenance on
29th & 29th November and 25th December 2022
Monday 8th – Sunday 21st May 2023 inclusive
What to see and do in Kuranda – This secluded little village sits amongst the trees by the banks of the mighty Barron River and is very popular with visitors. Well known for its markets and attractions. Visit the Heritage Markets, Birdworld, Koala Gardens, or one of my favourites – a 45-minute calm water River Boat tour along the Barron River.
A favourite with many visitors is the Australian Butterfly Sanctuary, the largest butterfly flight aviary and exhibit in the Southern Hemisphere. It is home to over 1500 butterflies, all bred in a breeding laboratory. Butterflies include the local rainforest species, including the electric blue Ulysses, the majestic green and yellow Cairns Birdwing and the Monarch butterfly.
Rainforestation Nature Park is located 10 minutes from Kuranda, with a FREE shuttle bus operating from the Butterfly Sanctuary hourly from 10.45 am. Here you can experience the tropical rainforest from a unique perspective aboard an amphibious World War II Army Duck or DUKW. Watch the famous Pamagirri Dance Show and discover authentic Indigenous Australian culture. Take a 30-minute guided half-hour tour along an all-weather walkway that gives further insight into Aboriginal traditions and beliefs. There is so much to see and do.
If you have a hire car, you can drive to Skyrail and park your vehicle. You will be transferred to Freshwater Train station. Return by Skyrail where your vehicle is parked. Prices start from $119.00 per adult. Call Maryanne on (07) 40283567 for further information.
Kuranda Scenic Train & Skyrail
Adult $121.00 Child $66.50.00
Family 2ad 2ch 4-14yrs $309.00 
Kuranda Scenic Railway journey from Cairns Railway Station, choice of 8.30am or 9.30am Train
Free time to explore Kuranda, the markets and attractions.
Return Skyrail Rainforest Cable from Kuranda, depart 2.30pm or 3.30pm
Includes transfers from Skyrail to Cairns Railway Sation
Return hotel transfers NOT included – you make your own way to Cairns Railway Station
Electric Bus to Kuranda -Return Kuranda Scenic Train
Army Duck Tour, Rainforest Station – Kuranda Village. Adult $152.00 Child 4-14yrs $82.00 Family 2ad 2 $386.00 
You will be collected from your hotel and experience emission-free travel between Cairns and Kuranda on our 100% electric bus. Arrive at the award-winning Rainforestation Nature Park and tour the rainforest on land and water from an authentic WW2 Army Duck. Learn about various flora and fauna on this Army Duck Rainforest Tour.
Enjoy a guided tour of the Koala & Wildlife Park and the Pamagirri Dance Performance in the rainforest amphitheatre. Free time in the Kuranda Village to explore the Markets, visit shops and attractions. Return on the Kuranda Scenic Railway; one of Australia's most beautiful train journeys. You will be transferred to your Cairns CBD hotel accommodation.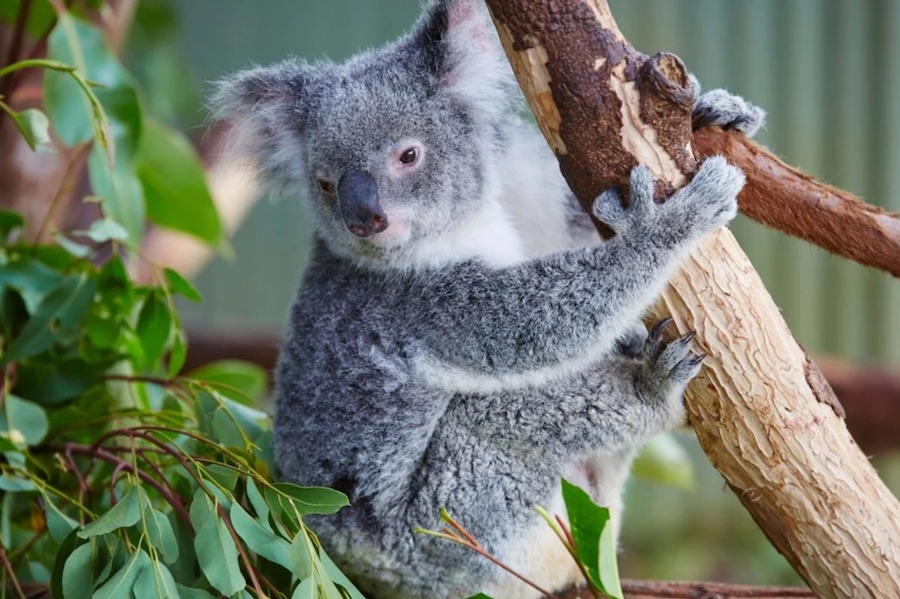 Class Kuranda Day Tour with Scenic Train and Skyrail, Rainforestion Nature Park, lunch & hotel transfers - From Cairns 8am - 5.30pm
Adult $239 Child $127 Family $605
Children 4-14yrs
You will be collected from your Cairns hotel accommodation
Departing Freshwater Station at 9.50am, enjoy the 1.5 hour journey on the Kuranda Scenic Railway, a historic railroad that travels through the breathtaking World Heritage Listed Rainforest.
Stop at Barron Falls Station for more spectacular vistas before arriving in the Village of Kuranda.
Rainforestion Nature Park, Army Duck Tour
Koala & Wildlife Park
Pamagirri Aboriginal Experience
Lunch at Rainforestion
Gliding just metres above the rainforest canopy in comfortable six-person gondolas, the Skyrail journey immerses you in an intimate rainforest experience.
Return transfer to your Cairns hotel accommodation
Palm Cove pick ups only available please contact us for prices and times
Kuranda Day Tour- Skyrail - Electric Bus
Adult $144.00 Child $77.00 Family $365.00
Children 4 – 14yrs
You will be collected from your Cairns accommodation to the award-winning Rainforestation Nature park via electric coach. Explore the rainforest on an authentic World War 2 Army Duck and meet iconic Australian animals in the Koala and Wildlife Park. Enjoy free time in Kuranda Village. Return to Cairns on the iconic Skyrail Rainforest Cableway and fly over Barron Falls, the rainforest canopy and more.
Includes return Cairns hotel transfers
Kuranda Scenic Train and Skyrail Day Tour with return hotel transfers - From Cairns 8am - 5.30pm
Adult $162 Child $81 Family $405
Children 4-14yrs
You will be collected from your Cairns hotel accommodation
Departing Freshwater Station at 9.50am, enjoy the 1.5 hour journey on the Kuranda Scenic Railway, a historic railroad that travels through the breathtaking World Heritage Listed Rainforest.
Stop at Barron Falls Station for more spectacular vistas before arriving in the Village of Kuranda.
Enjoy 3 hours free time in Kuranda before returning via Skyrail.
Gliding just metres above the rainforest canopy in comfortable six-person gondolas, the Skyrail journey immerses you in an intimate rainforest experience.
Return transfer to your Cairns hotel accommodation